Scopri Solferino sulle Colline Moreniche a soli 12 km dal Lago di Garda. Discover Solferino in the Morainic Hills at only 12 km from Lake Garda. Ontdek Solferino in de
Morenische Heuvels
op enkel 12 km van het Gardameer. Découvrez Solferino sur les collines morainiques à 12 km seulement du Lac de Garde. Entdecken Sie Solferino, dieser Ort liegt auf Moränenhügel und ist nur 12 km von Gardasee entfernt.
10 Slow & More tips
Cosa fare a Solferino ? What to do in Solferino ? Wat te doen in Solferino ? Que faire à Solferino ? Was in Solferino zu besuchen und zu tun ? 1.IT – Visita
la Rocca
chiamata anche "La Spia d'Italia" per la sua posizione strategica durante
la Battaglia di Solferino e San Martino
. EN – Visit
the Rocca
also known as "The Spy of Italy" because of his strategic position during
the Battle of Solferino and San Martino
. NL – Bezoek
de Rocca
ook wel de "Spion van Itali
ë" genoemd omwille van zijn strategische positie tijdens de Slag bij Solferino en San Martino. FR – Visitez la Rocca appelée aussi "l'Espion d'Italie" pour sa position stratégique pendant la Bataille de Solferino en 1859. DE – B
esuchen Sie
den Turm
– erkannt auch als "Spion von Italien" wegen seiner strategischen Position während
Solferino und San Martini Schlacht
.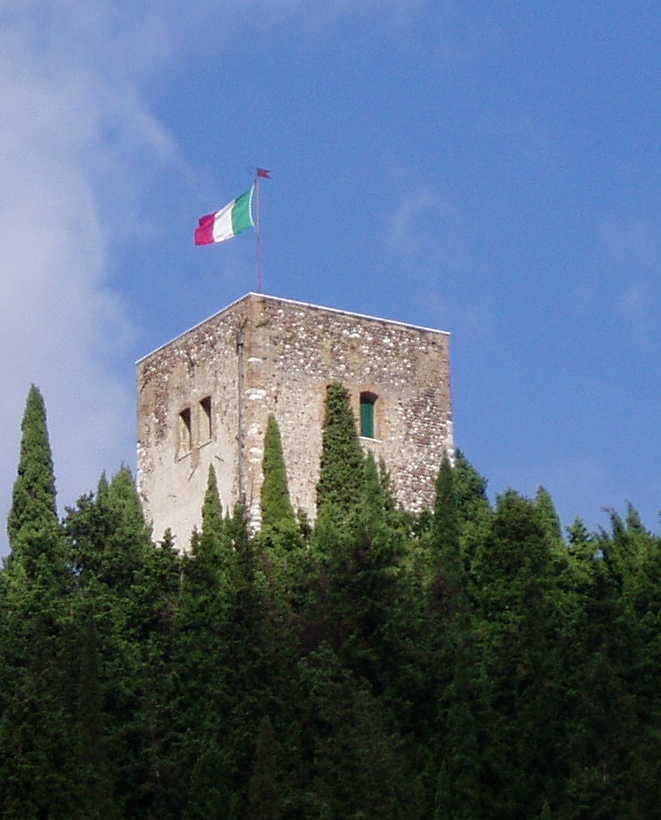 2. IT – Goditi la vista panoramica sulle colline e sul Lago di Garda dal terrazzo sulla sommità della Rocca. EN – Enjoy the panoramic view on the hills and on Lake Garda from the terrace on top of the Rocca. NL – Geniet van het panoramische uitzicht op de heuvels en op het Gardameer vanaf het dakterras van la Rocca. FR – Profitez de la vue panoramique sur les collines et sur le Lac de Garde depuis la terrasse au sommet de la Rocca. DE – Genießen Sie den Rundsicht auf Hügel und Gardasee von der Terrasse des Turms.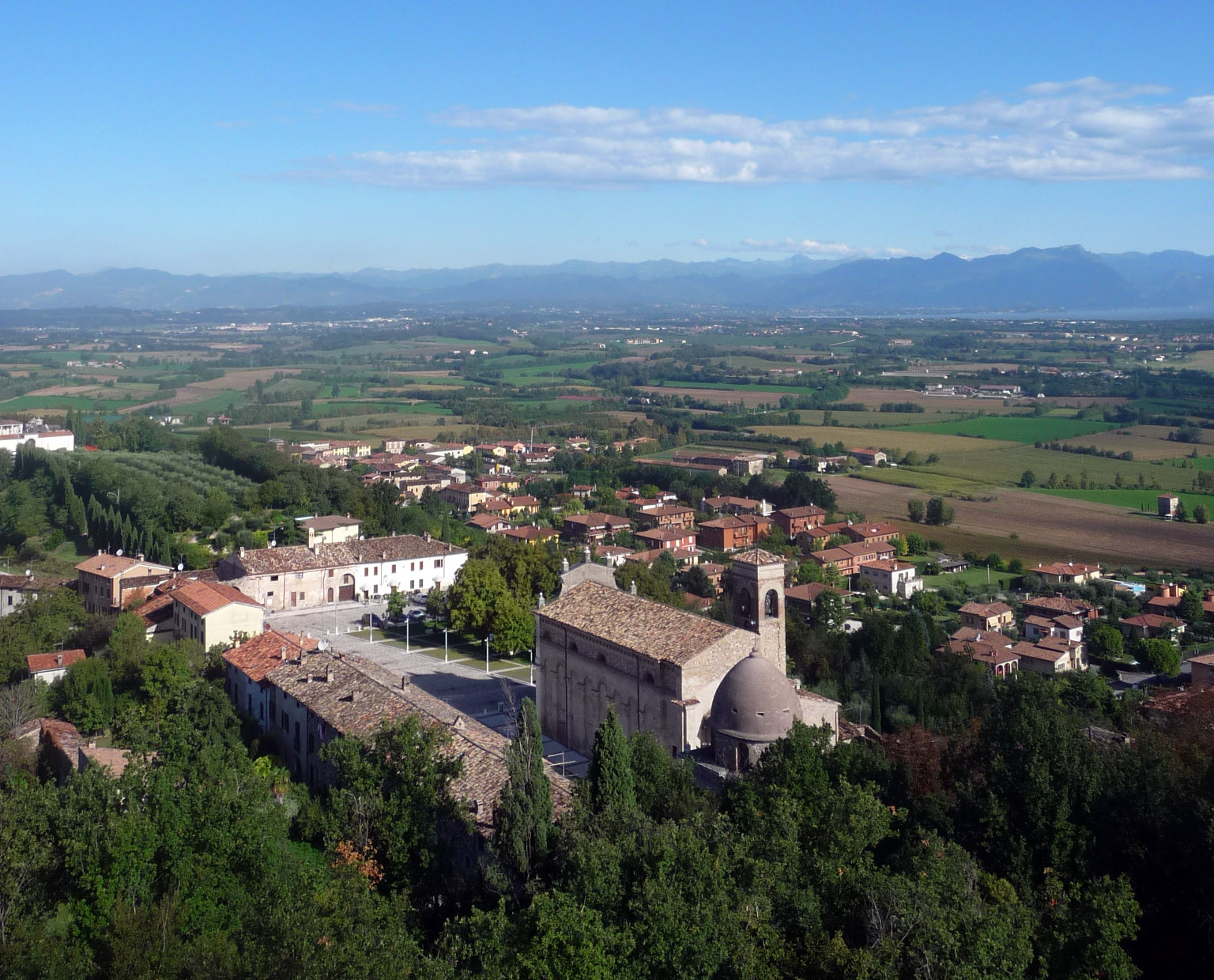 3. IT –  Lo sapevi che l'idea della Croce Rossa è nata a Solferino ?  Il Memoriale della Croce Rossa ricorda
Jean Henry Dunant
che in seguito alla Battaglia scrisse il libro "Un Ricordo di Solferino" il quale ha ispirato la creazione della Croce Rossa Internazionale. EN – Did you know that the idea of the Red Cross was born in Solferino ?  The Red Cross Memorial reminds
Jean Henry Dunant
.  He wrote his memories of the Battle in the book "A Memory of Solferino" which inspired the creation of the International Red Cross. NL –
Wist u dat het idee

van het Rode Kruis

ontstaan is in Solferino? Het Rode Kruis Gedenkteken

herinnert

Jean Henry Dunant. Hij beschreef zijn herinneringen aan de Veldslag

in het boek "Un Souvenir de Solférino"

alsook het idee om het Internationale Rode Kruis

op te richten. FR –
Le saviez-vous que l'idée de la Croix Rouge est née à Solferino ? Le Mémorial de la Croix Rouge rappelle que
Jean Henry Dunant
, suite à la bataille de 1859, écrivit un livre intitulé "Souvenir de Solferino" qui a inspiré la création de la Croix Rouge Internationale. DE – Wussten Sie, dass die Idee des Roten Kreuzes in Solferino gegründet wurde? Das rote Kreuz Denkmal erinnert an
Jean Henry Dunant
, der nach der Schlacht das Buch "eine Erinnerung an Solferino" verfasste. Dies Buch hat die Gründung des Roten Kreuzes inspiriert.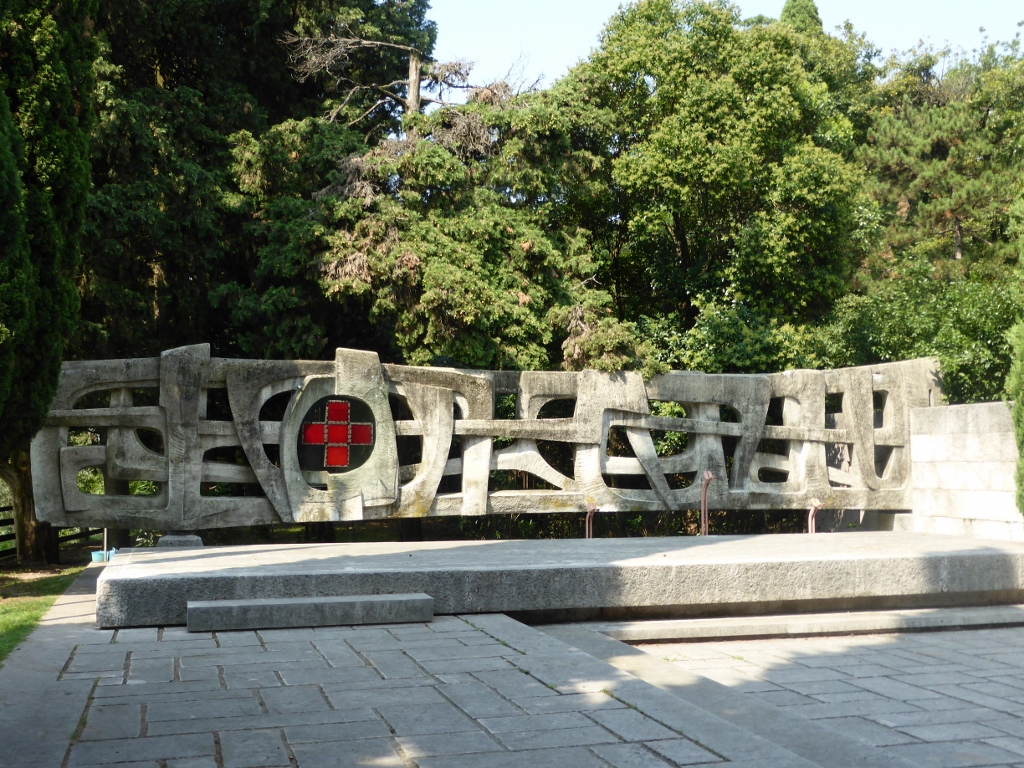 4. IT – Scopri Piazza Castello con la Torre della Guardia, la Chiesa di San Nicola e il bellissimo panorama, una delle più belle piazze della zona dove una volta sorgeva l'antico castello. EN – Discover the Castle Square with the Watch Tower, the Church of San Nicola and the wonderful panorama.  It is one of most beautiful squares in the area and also the site of the old castle. NL – Ontdek het Piazza Castello met de Wachttoren, de Kerk van San Nicola en het prachtige panorma.  Hier stond ooit het oude kasteel en het is tevens een van de mooiste pleinen uit de omgeving. FR – Découvrez la place du Château avec sa Tour de Garde, son église dédiée à Saint Nicolas et un merveilleux panorama ; c'est l'une des plus belles places de la région sur laquelle autrefois s'érigeait l'antique château de la famille ducale des Gonzagues. DE – Besuchen Sie Schloss Platz mit dem Wachturm, Nikolauskirche und das wunderschöne Panorama. Das ist ein des schönsten Platzes in dieser Landschaft, wo der alte Schloss liegt.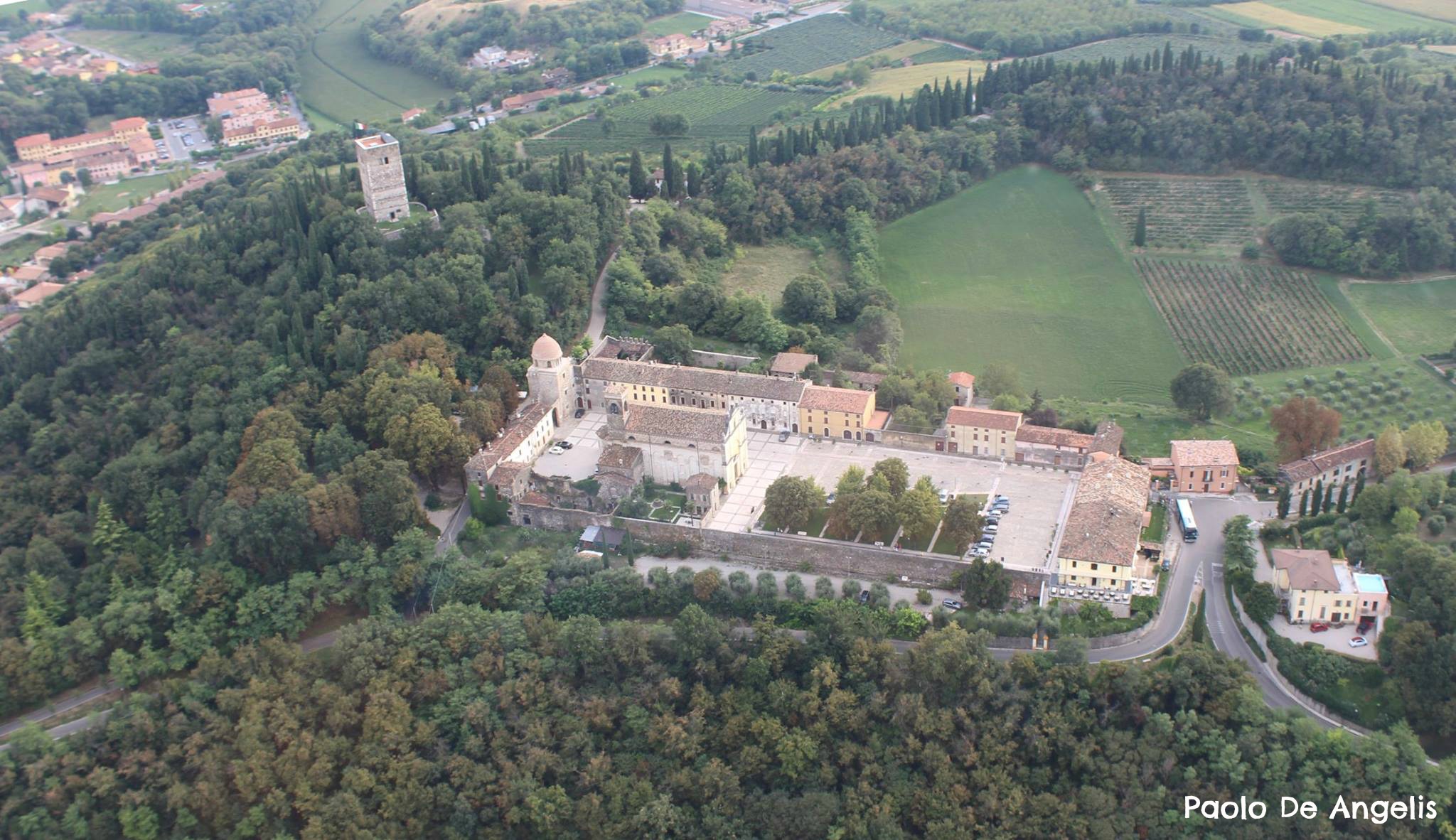 5. IT – R
ifletti un attimo sulle conseguenze della Battaglia nella Chiesa dell'Ossario di San Pietro in Vincoli dove sono conservati i teschi e le ossa dei soldati caduti senza fare alcuna distinzione di grado, di

razza o di nazionalità

. EN –
Take a moment to reflect about the consequences of the Battle in the Ossuary Church of San Pietro in Vincoli.  Here are kept the skulls and the bones of the fallen soldiers without any discrimination of rank, race or nationality. NL – Sta even stil bij de gevolgen van de Veldslag in het Ossario van de Kerk van San Pietro in Vincoli.  Hier liggen de schedels en de beenderen van de gesneuvelde soldaten kriskras door elkaar zonder onderscheid te maken tussen rang, ras of nationaliteit. FR – Réfléchissez un instant sur les conséquences de la Bataille de Solferino en visitant l'Ossuaire de Saint Pierre aux Liens où sont conservés les ossements des soldats tombés sur le champ de bataille sans distinction de grade, de race ou de nationalité. DE – Uberlegen Sie sich über die Folgen der Schlacht: besuchen Sie die S. Peter in Vincoli Knochenkirche, wo die Knochen der Soldaten ohne besonderen Unterschied der Rangstufe, der Rasse oder der Nationalität liegen.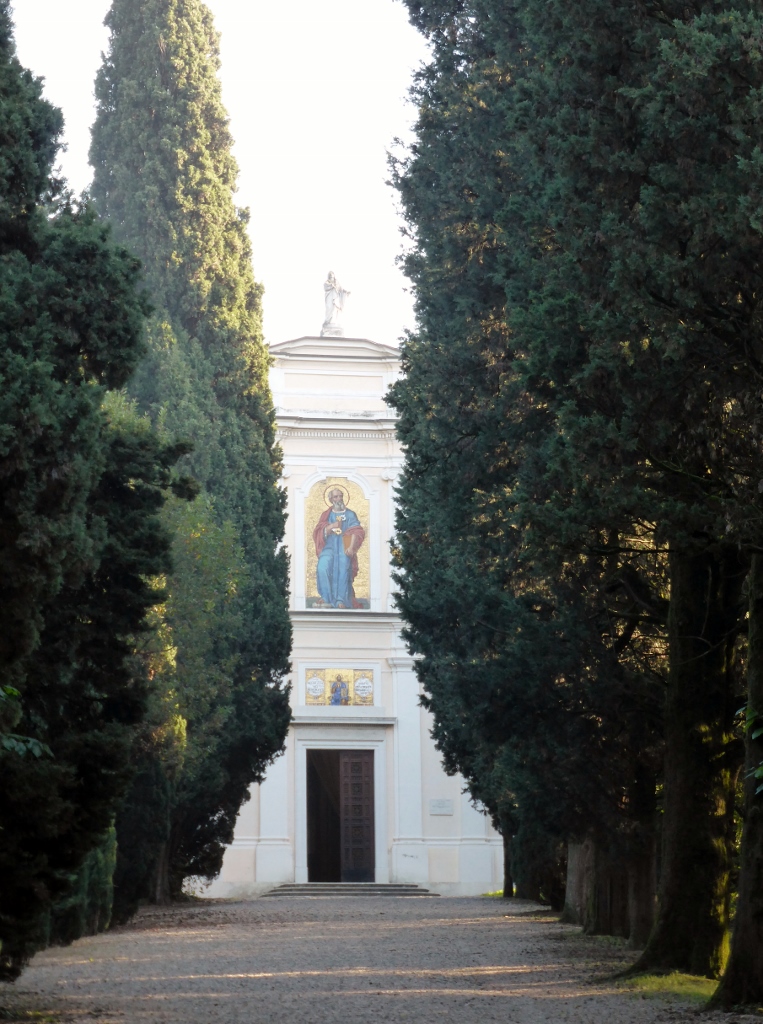 6. IT – Approfondisci la tua conoscenza della storia della Battaglia e del Risorgimento nel
Museo Storico
. EN – Learn more about the history of the Battle and
the Italian Unification
in
the Historical Museum
. NL – Verdiep je in de geschiedenis van de Veldslag en
de Italiaanse Eenmaking
in
het Historisch Museum
. FR – Approfondissez votre connaissance de l'histoire de la Bataille de Solferino et du
Risorgimento italien
au
Musée Historique de Solferino
. DE – Vertiefen Sie Ihre Kenntnisse bez. Geschichte der Schlacht und von
Risorgimento
bei
historischem Museum
.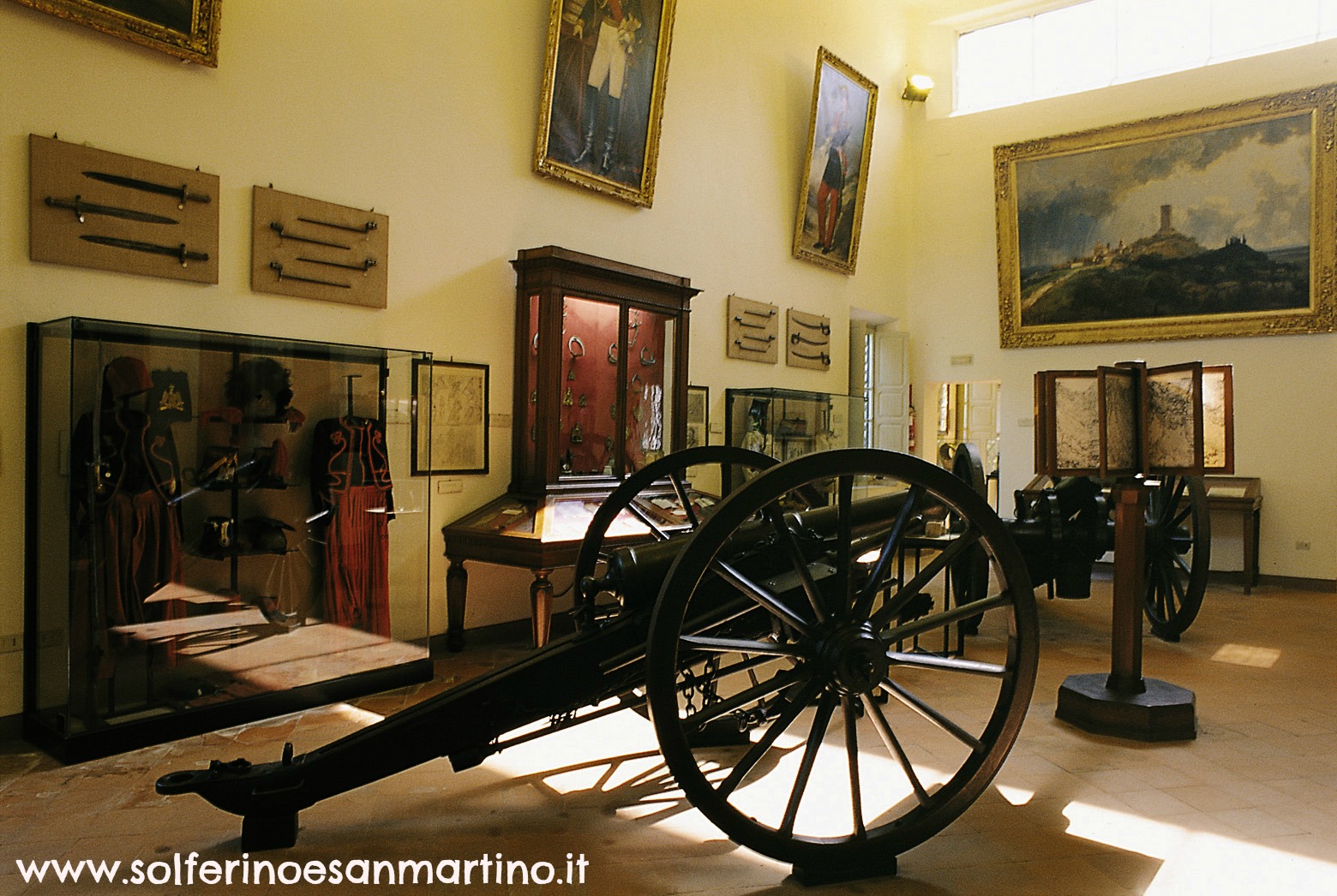 7. IT – Assaggia il piatto locale, Capunsèl, un gnochetto di pane con l'aggiunta di amaretti sbriciolati. EN – Taste the local dish, Capunsèl, a bread dumpling with crumbled amaretti biscuits. NL – Proef het lokale gerecht, Capunsèl, een soort gnocchi op basis van brood met verkruimelde amaretti koekjes. FR – Goûtez à la spécialité locale, le Capunsèl, un petit gnocchi fait de pain et fromage et de quelques amaretti émiettés. DE – Probieren Sie das Gericht von Solferino: Capunsel. Das sieht ein bisschen wie gnocchi aus, aber größer, aus Brot und mit Amaretti vorbereitet.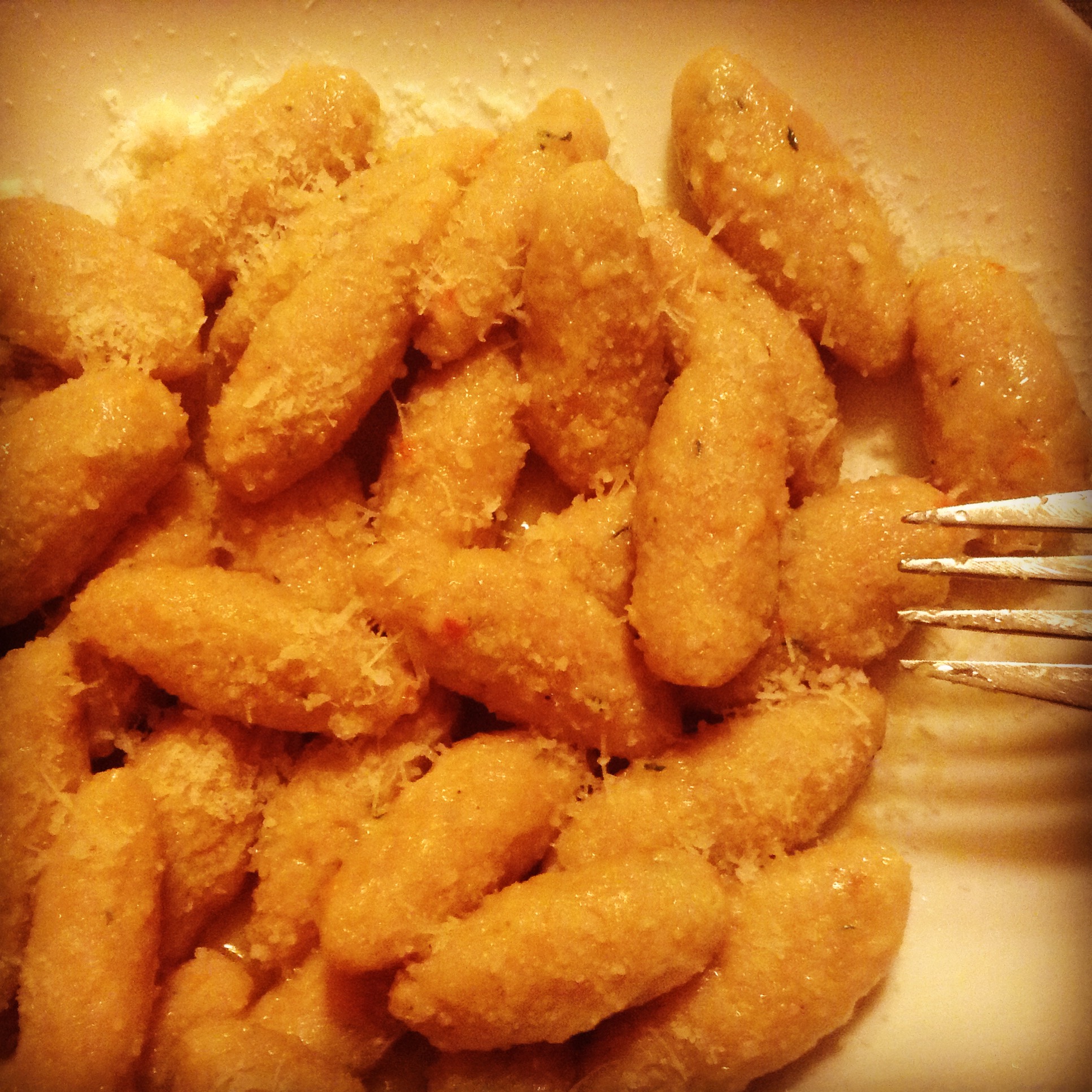 8.IT – Fai una passeggiata nella natura. EN – Take a walk in the nature. NL – Maak een wandeling in de natuur. FR – Faites une promenade dans la campagne environnante. DE – Gehen Sie in die Natur spazieren.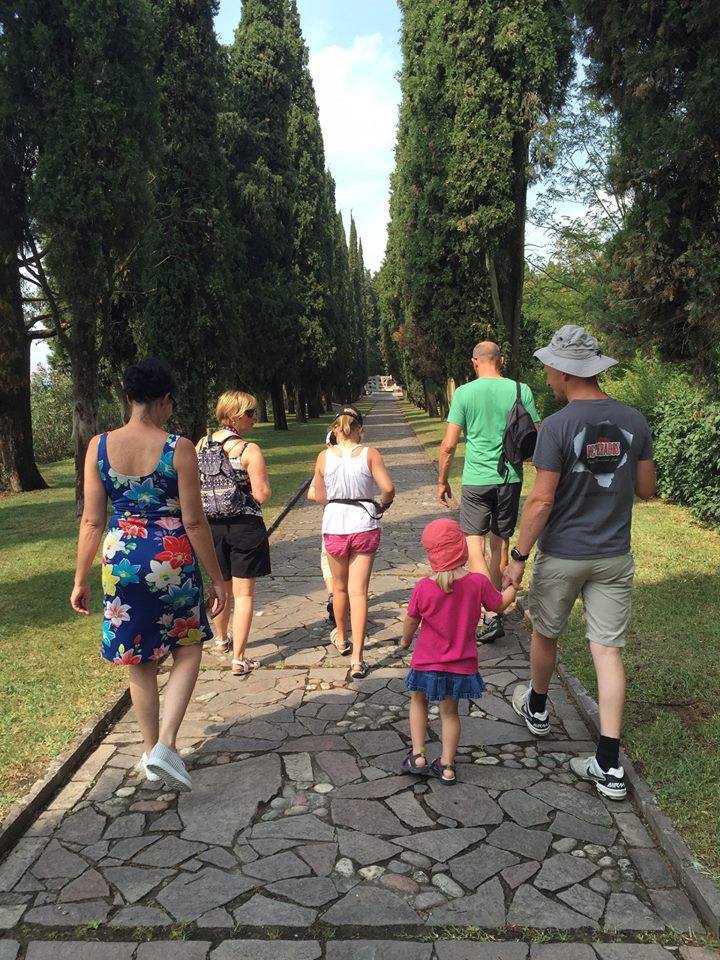 9. IT – Segui uno degli itinerari in bicicletta. EN – Follow one of the bicycle routes. NL – Volg een van de fietsroutes. FR – Suivez l'un des itinéraires touristiques en bicyclette. DE – Entdecken Sie die Fahrradtouren.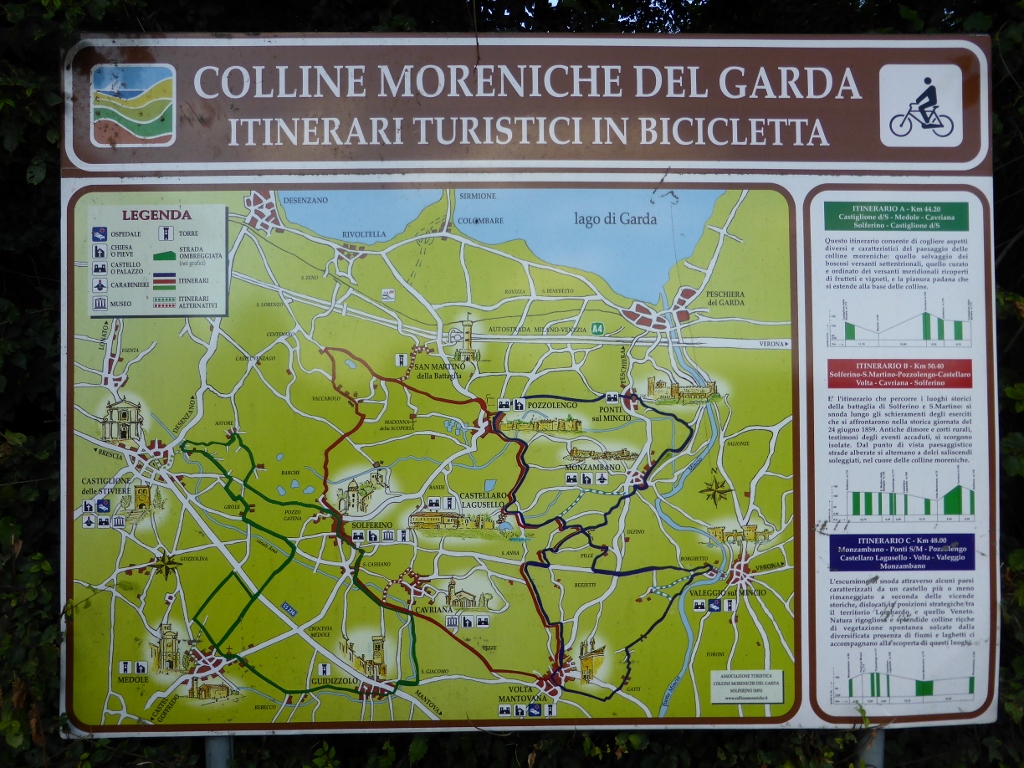 10. IT – Vai a curiosare al Mercatino dell'Antiquariato in Piazza Castello ogni seconda domenica del mese da marzo a dicembre. EN – Have a look around on the Antiques Market on the Castle Square each 2nd Sunday of the month from March until December. NL – Neem een kijkje op de Antiekmarkt op het Piazza Castello elke tweede zondag van de maand van maart tot december. FR – Fouiner au Marché de la Brocante, place du Château, chaque deuxième dimanche du mois de mars à décembre. DE – Gehen Sie auf Antikmarkt je 2. Sonntag des Monats, ab März bis Dezember.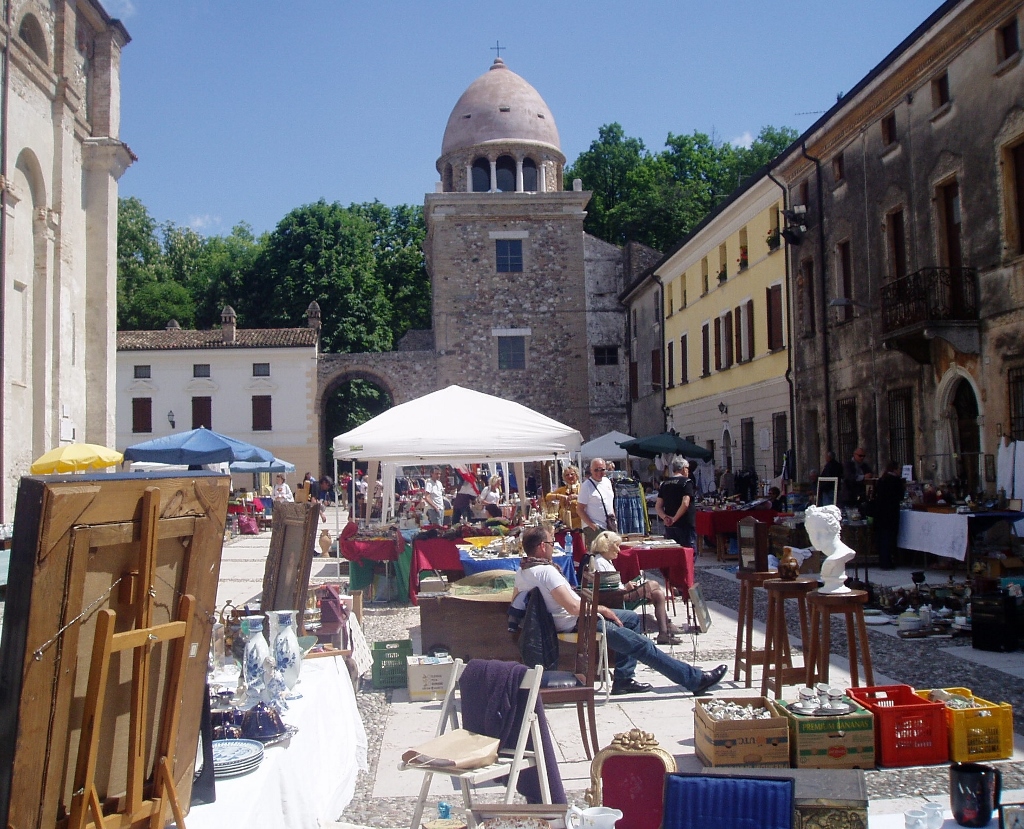 Traduzione – translation – vertaling – traduction –
Übersetzung:
Français: Catherine Grazioli –  Deutsch: Giulia Lonardi.